In November 2019, adidas revealed something big. Something that will change the way we think, design, and manufacture. 
The brand announced a partnership with one of the most innovative creator brands in the universe – the ISS National Lab. 
Together, adidas and the ISS National Lab will push the limits of possibility by welcoming a new era of exploration in space, with the sole mission of empowering athletes here on Earth. 
After all, pushing boundaries is at the heart of sport – it's what turns to play into history; turns human achievements into moments in culture.
At the beginning of this project, the design strategy was creating a tool-kit base in bespoken typography to represent Adidas and ISS together.
Taking as a base "Adi-Chop" family, we built a new typography set more connected with the feeling of "Space". We retouched, created, and rebuilt all the characters of the font to rename it as a new one: "Adi-Space".

Once we got it, it was the moment to test it in many ways and with different material materials, ready for the space.
Once the first stage was signed-off. The time to connect the product with the project started.
UltraBoost is definitely one of the most significant products in the Brand. We wanted something special for this historical moment.

That's why we moved from a Word mark to a Mission badge. Creating one story, from the sport to the space and vice-versa.
The result has been placing one badge for the mission in the right show, and the Adidas Badge of Sports in the left one. Emulating an astronaut's space suit going to the most exciting space mission of the Brand.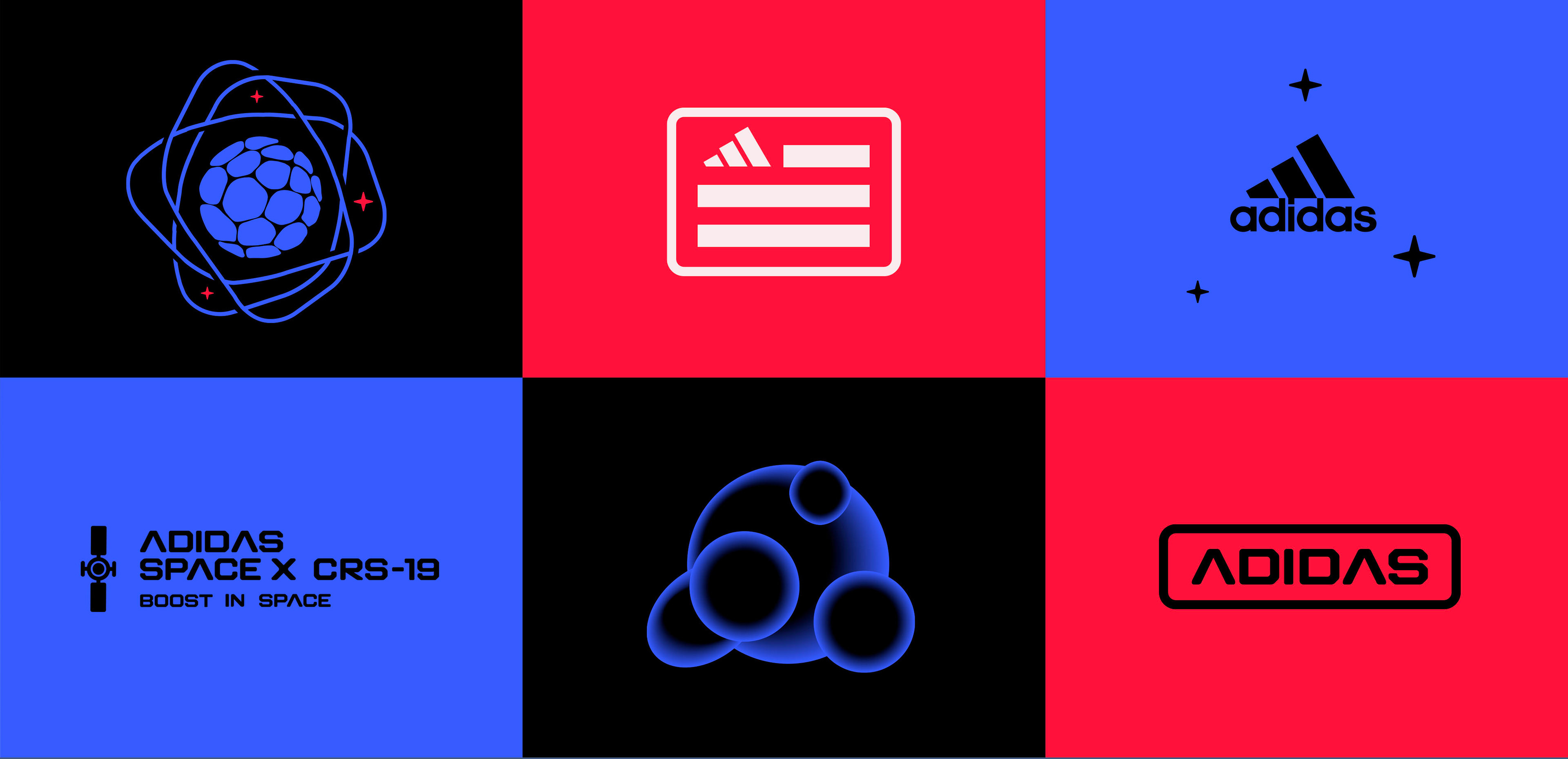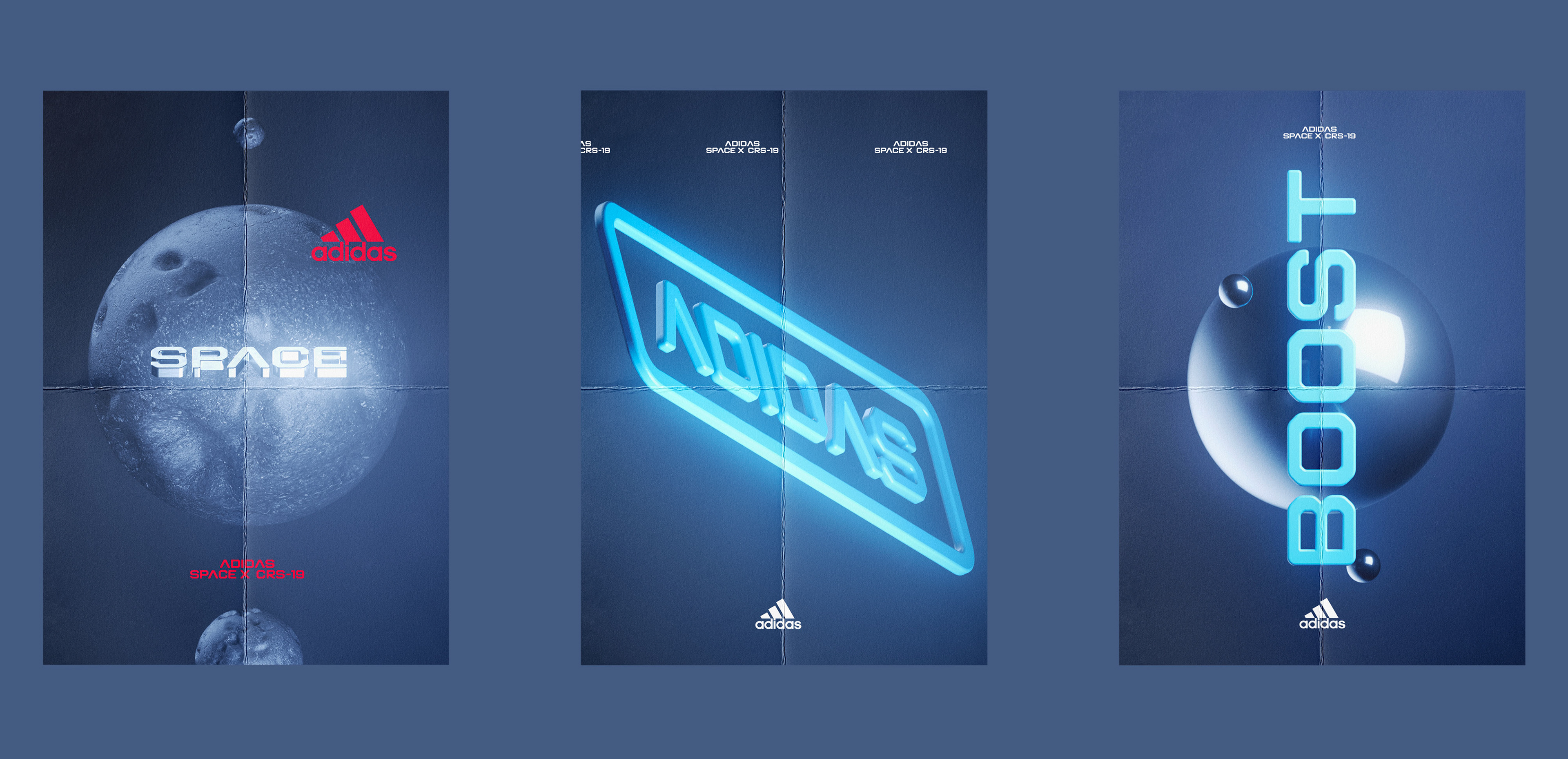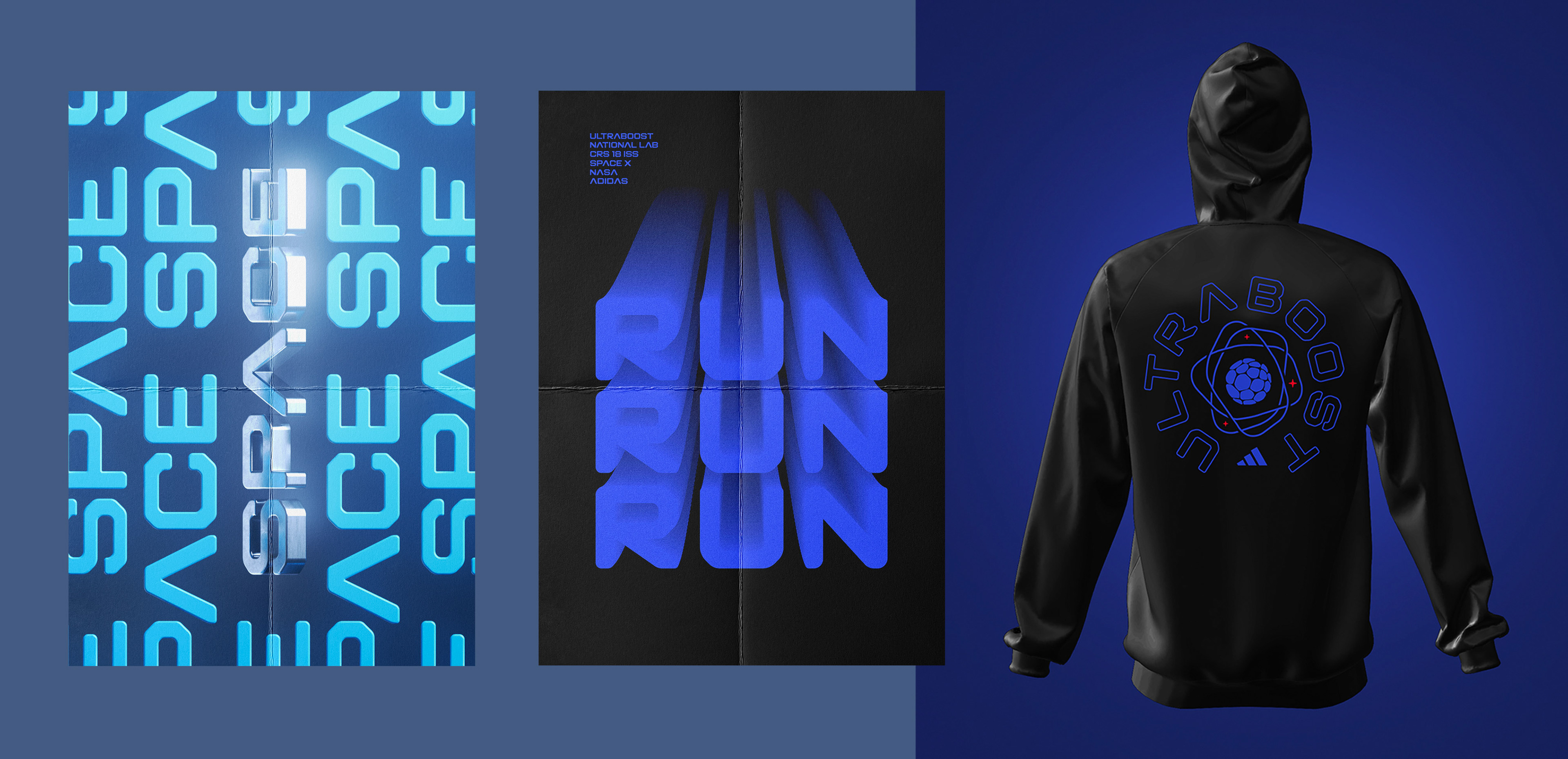 Design Directors:


Anthony Harrison
Andre Hilario
ID Designer;

Luis Callegari
Special mention:

Adidas Running Design BU
​​​​​​​